Oasis Scope Transport Trays
Lapses in the cleaning of reusable endoscope transport trays can lead to cross-contamination in the surgical work area. Oasis Trays offer an economical single-use alternative that protects patients and staff from contamination and infection. Bedside cleaning is performed within the trays, keeping residual run-off contained. This creates a cleaner work environment and reduces the risk of hospital-acquired infections. Oasis Trays are latex-free.
Meets the SGNA, AAMI & AORN standard of a closed, puncture-resistant container that protects staff and patients from potentially infectious organisms. Rigid construction protects and contains endoscopes during transport and is large enough to safely hold an endoscope without damaging it.
Made of a 100% renewable biodegradable plant-based material.
The color-coded reversible lid clearly differentiates clean and soiled scopes.
Single-use, space efficient, stackable, and nestable.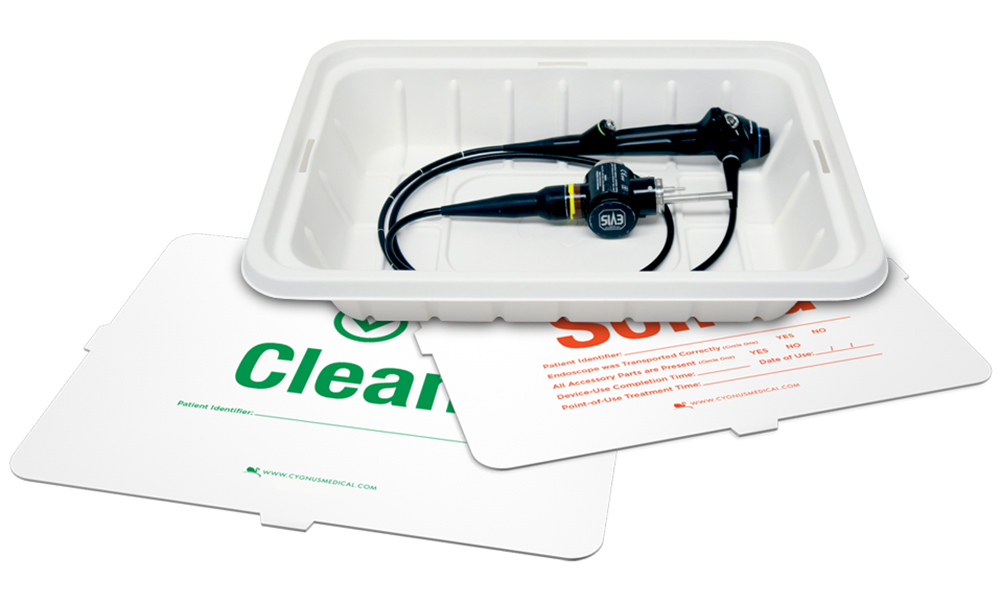 OT1016 | Suitable for small diameter scopes and small instruments.